The grand opening of Haikou International Duty Free Shopping Complex, the world's largest duty-free mall, will commence on Oct. 28, 2022, in the island province of Hainan.
Thanks to Hainan's attractiveness for brands, business strengths and good market reputation, China Duty Free Group (CDFG) has drawn more than 800 well-known brands to join the Haikou International Duty Free Shopping Complex, including many first-time and exclusive stores. Upon opening, it will be a world-class leisure shopping complex and a must-see attraction in Hainan.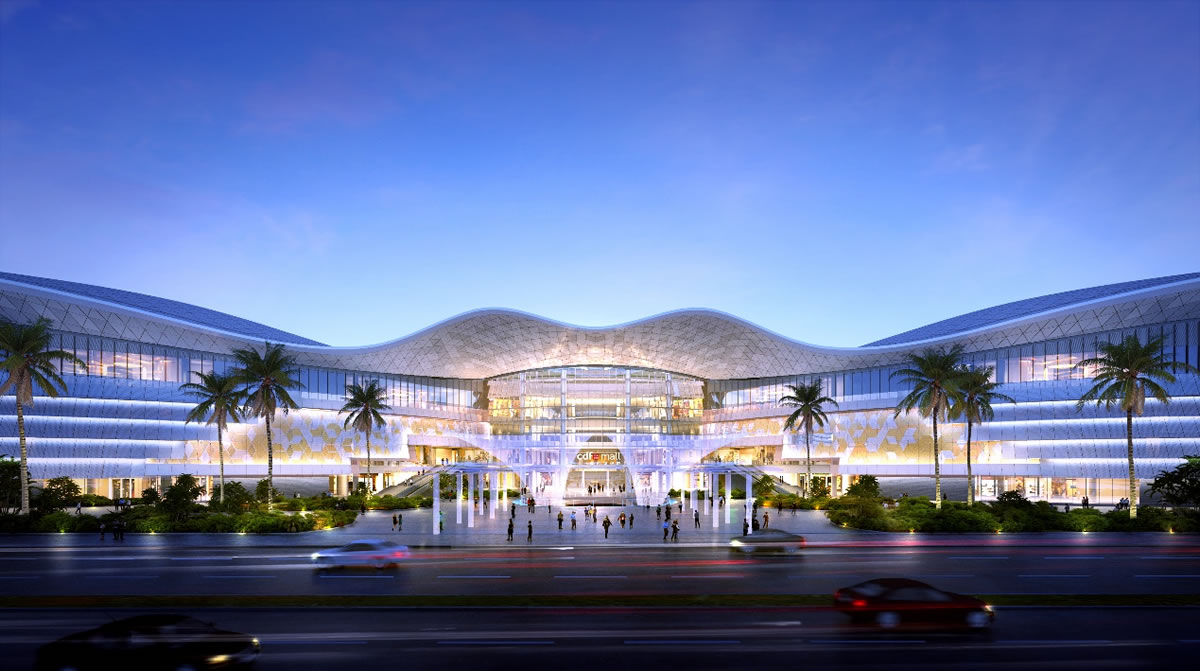 Located on the west coast of Haikou, close to the city's Xinhai Port, Haikou International Duty Free Shopping Complex is set to become an attraction for duty-free shopping lovers as well as a major destination for cultural tourism.
The project covers 930,000 square meters and comprises six sections: duty-free business, taxed business, high-end offices, high-end hotels, talent communities and other business scenarios. It caters to multiple demands, including business travel, leisure, apartments, offices and art exhibitions. CDFG is committed to building the project into the world's first duty-free commercial, cultural, tourism and leisure destination.
Among the six sections, the fifth section houses the Haikou International Duty Free Complex, with a construction area of 280,000 square meters, which will become the world's largest single-structure duty-free store upon completion.
Haikou International Duty Free Shopping Complex, with its slogan "Duty Free, Free Plus," will feature thousands of high-end brands from around the world. It will feature a giant atrium, themed "the edge of the sky," designed exclusively by acclaimed visual effects company Weta Workshop, upmarket restaurants and entertainment facilities. By integrating online and offline services, the shopping complex will offer consumers an experience beyond imagination.
As the domestic tourism market continues to recover, CDFG will remain a leader in Hainan's retail tourism market. Moreover, Haikou International Duty Free Shopping Complex, set to be the world's largest duty-free mall, will become a new benchmark leading the development of the tourism retail industry in China and beyond. Looking forward, under the leadership of its parent company China Tourism Group, CDFG will strengthen strategic cooperation with its suppliers in a spirit of open communication, collaboration and innovation. It will practice the concept of "doing business in good faith and providing quality services." It will give full play to its core competitiveness in commercial planning and design, branding and investment promotion, logistics and distribution, operation and management, and marketing and digitalization. It will also contribute to building Hainan into a free trade port and international tourism consumption center and deliver diverse and new tourism and shopping experiences to customers.