Today the magnificent cdf Haikou International Duty Free Shopping Complex in Hainan opened to the world. The development features the world's biggest duty free shopping complex.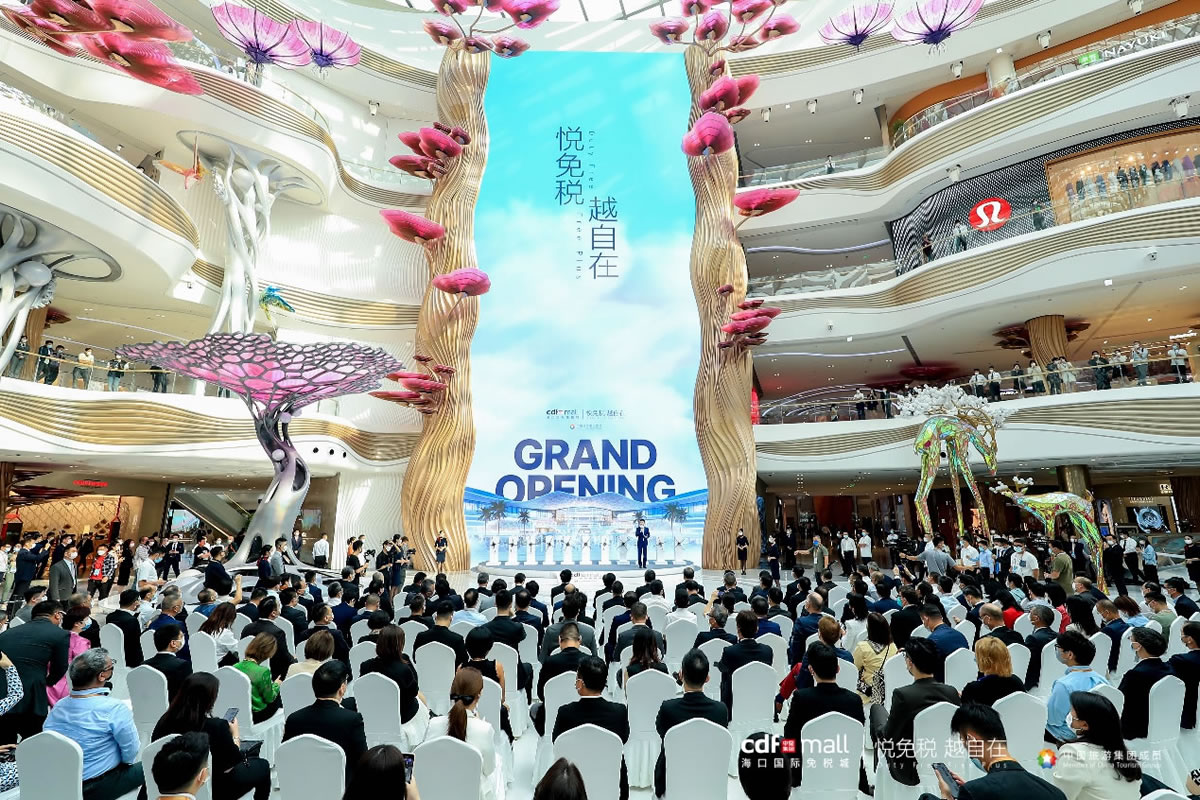 Leveraging China Duty Free Group's (CDFG) global leadership in the travel retail sector, as well as the group's strong branding, proven operational expertise, and excellent market reputation, the cdf Haikou International Duty Free Shopping Complex is partnering with over 800 renowned international and local brands to open a flurry of debut and exclusive duty free stores in China. In doing so, CDFG has created a world-class leisure and shopping complex.
The extraordinary project is in the sub-centre of the west coast of Haikou city, close to Haikou's most important transportation hub, the Xinhai Port.
CDFG, a subsidiary of China Tourism Group (CTG), poured in heavy investment and resources to create this hugely ambitious travel retail complex based on a fusion of 'duty free shopping + culture and tourism'.
The project covers 930,000 square metres of total construction area. It is divided into six plots featuring different business formats including duty free retail, duty paid shopping, premium office space, high-end hotels, and talent chubs. These address various needs including business and leisure travel, holiday breaks, residential zones, office space, and art exhibitions.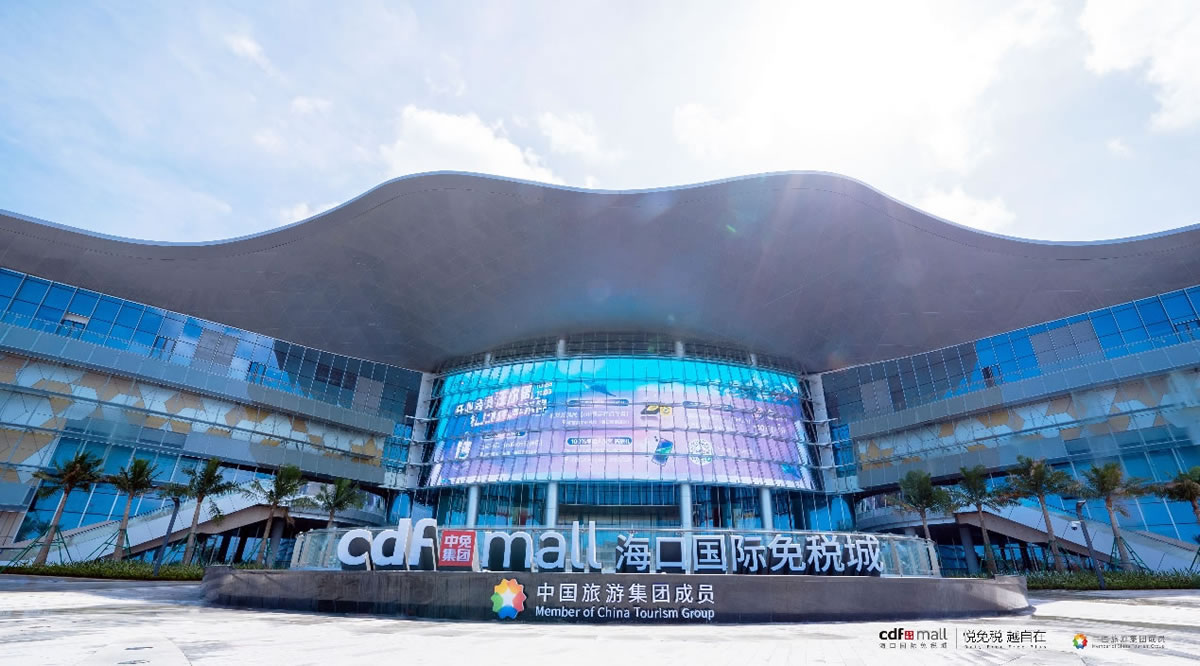 Of this area, cdf Haikou International Duty Free Shopping Complex on Plot 5 occupies a total construction area of 280,000 square metres, making it the world's largest individual duty free shopping complex. The facility is inspired by the concept of 'Iridescent clouds representing happiness and prosperity over the crown jewel of the South China Sea'.
The complex's main building has been designed by Valode & Pistre Architectes of France, featuring an integration of natural and oceanic elements specific to Hainan province.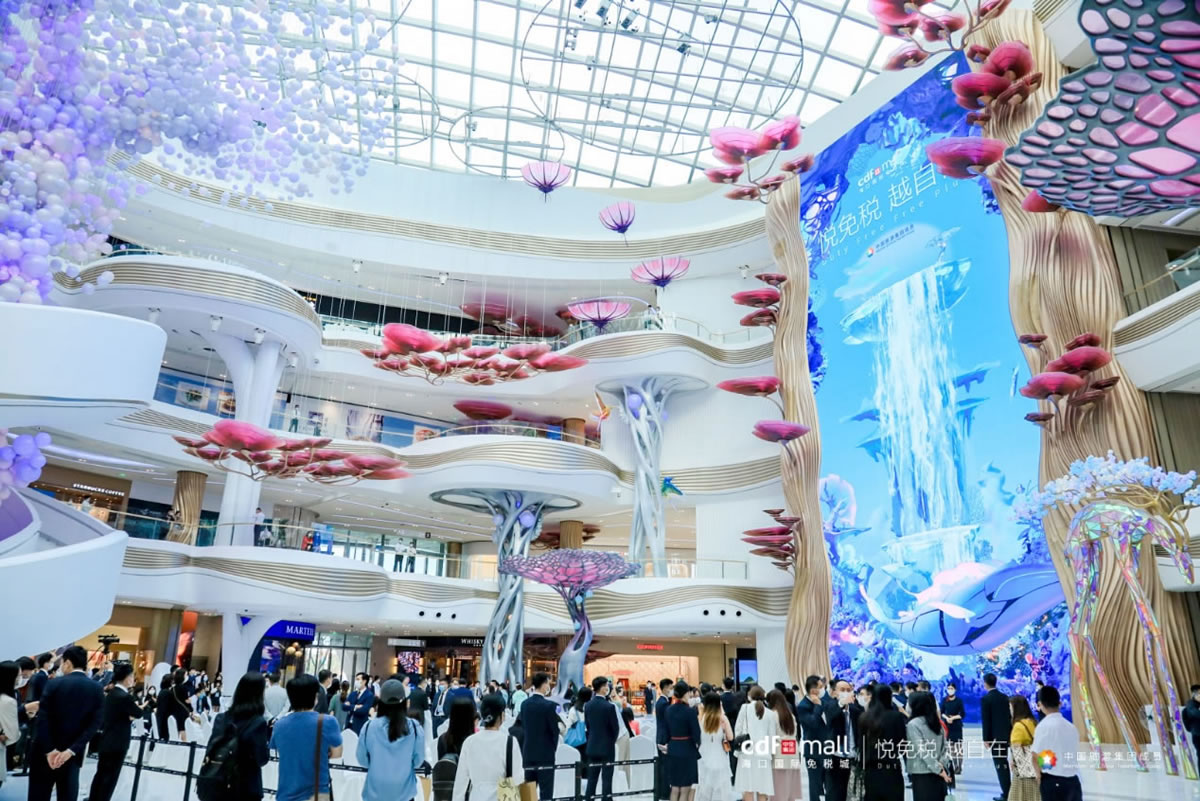 With 'Duty Free, Free Plus' as its slogan, the cdf International Duty Free Shopping Complex is designed to continuously surprise its customers through ultimate luxury and craftsmanship. This ranges from world-renowned duty free retail brands to AURA, a unique customised atrium designed by Weta Workshop. This attraction brings imaginary worlds to life by delivering concept design, visual effects, collectables, immersive visitor experiences and games.
The complex expertly integrates retail and catering and offers a seamless combination of online and offline services. It is intended to become a top-class "duty free shopping heaven" and an iconic city tourist spot of Hainan.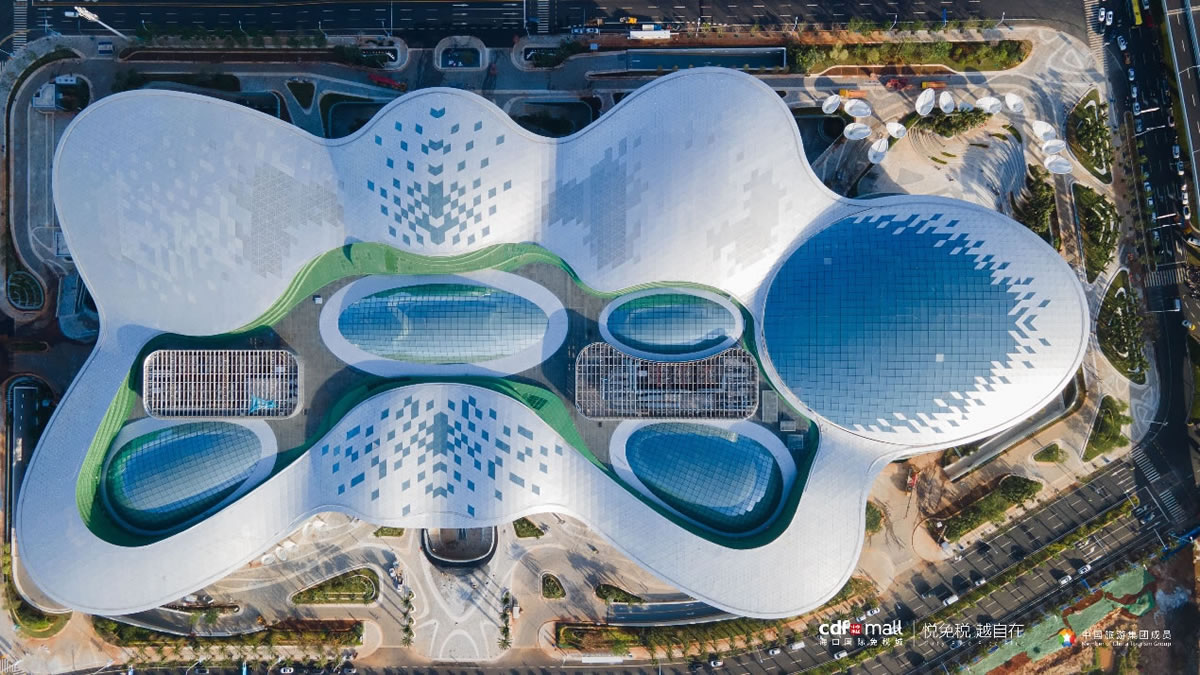 As domestic tourism continues to rebound, it will maintain its leading position in Hainan's travel retail market.
Therefore, as the world's largest duty free shopping centre, the cdf Haikou International Duty Free Complex will become the new benchmark leading the development of the travel retail industry in China and the world.
Faced with new challenges in COVID prevention, CDFG pledged to assume further responsibility and has implemented various preventive measures to stop any spread.
It pledged to make full use of its core competencies in commercial planning and design, brand selection, logistics and shipping, operations management, marketing, and digital expertise as well as the tourism resources offered by parent company China Tourism Group's strong value chain to further enhance partnership through open communication, partnership, and innovation.
CDFG will follow a philosophy of "doing business in good faith and providing quality services"; support the development of Hainan Free Trade Port as an International Tourism and Shopping Centre; and bring a more diverse travel and shopping experience to consumers.
Source: ©The Moodie Davitt Report