According to the Ministry of Culture and Tourism, the recent Spring Festival holiday saw a total of 308 million domestic trips, a 23.1% year-on-year increase, indicating a strong recovery in China's tourism industry. The booming tourism has driven up sales of domestic duty-free market. Duty-free shops operated by China Duty Free Group (CDFG) in Hainan and other provinces launched a series of promotional activities tailored to the Year of the Rabbit. These efforts, a perfect blending of cultural tourism and duty-free shopping experiences, effectively boost consumption.
Unique duty-free shopping experience boosts economic vigor
The Spring Festival holiday is not only a critical time for consumption, but also offers a platform for customer interaction. CDFG shops in Hainan kicked off the Spring Festival with an upbeat atmosphere and festive events, offering consumers a mix of traditional customs, IP activities and shopping opportunities. During the week-long holiday, Haikou International Duty Free Shopping Complex attracted more than 270,000 visitors, becoming a hub for culture, entertainment, consumption and travel.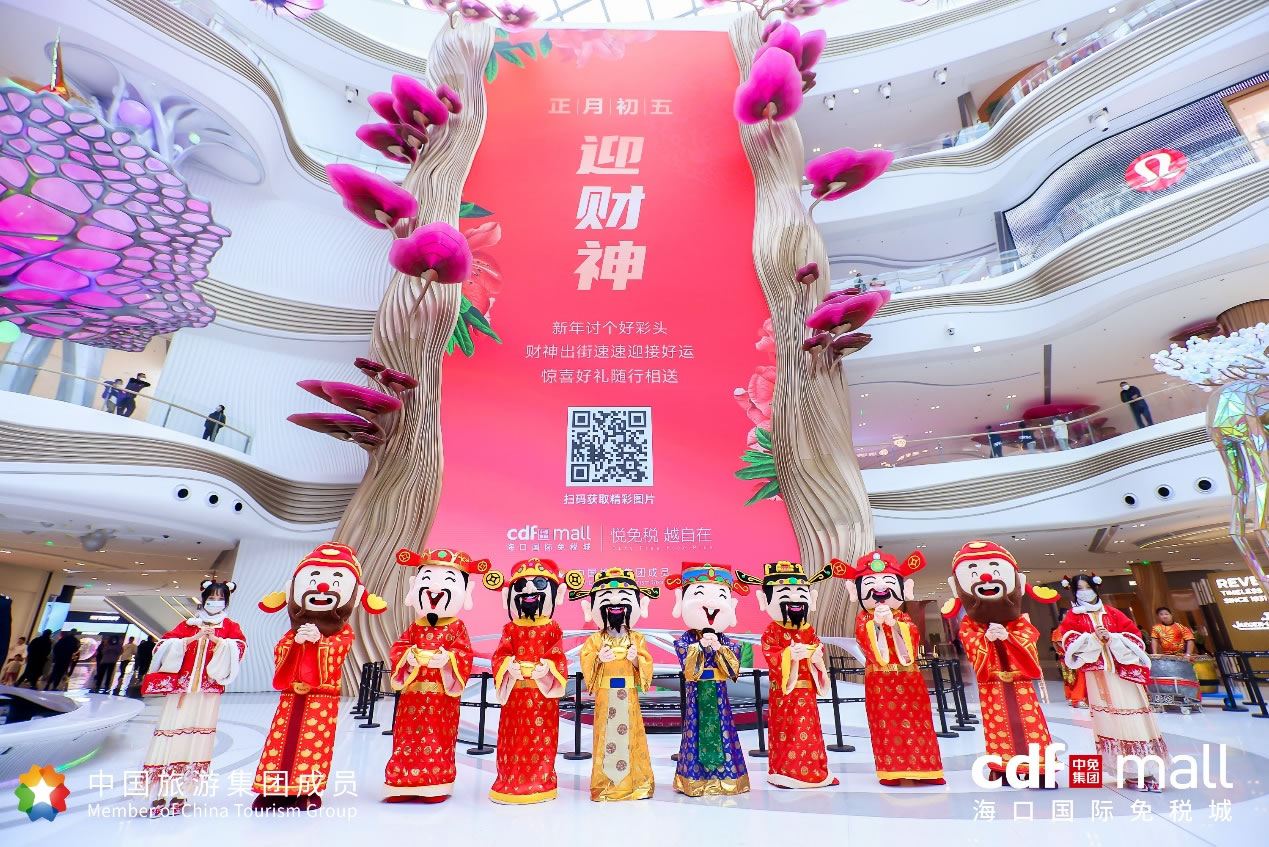 The Spring Festival was a success for Haikou International Duty Free Shopping Complex, now a popular travel destination in Hainan. The complex hosted themed events featuring over 140 renowned brands in five categories, including fashion, beauty, watches and beverages. As many as 13 online broadcasts and six offline activities were staged during the holiday. To attract locals and tourists, the complex provided a range of incentives, such as a Spring Festival dutiable goods fair, shopping coupons and round-trip ferry ticket reimbursements for tourists who purchased duty-free products. The one-stop shopping destination offered a variety of eating, drinking, entertainment and shopping options to tourists, making duty-free shopping more exciting for them.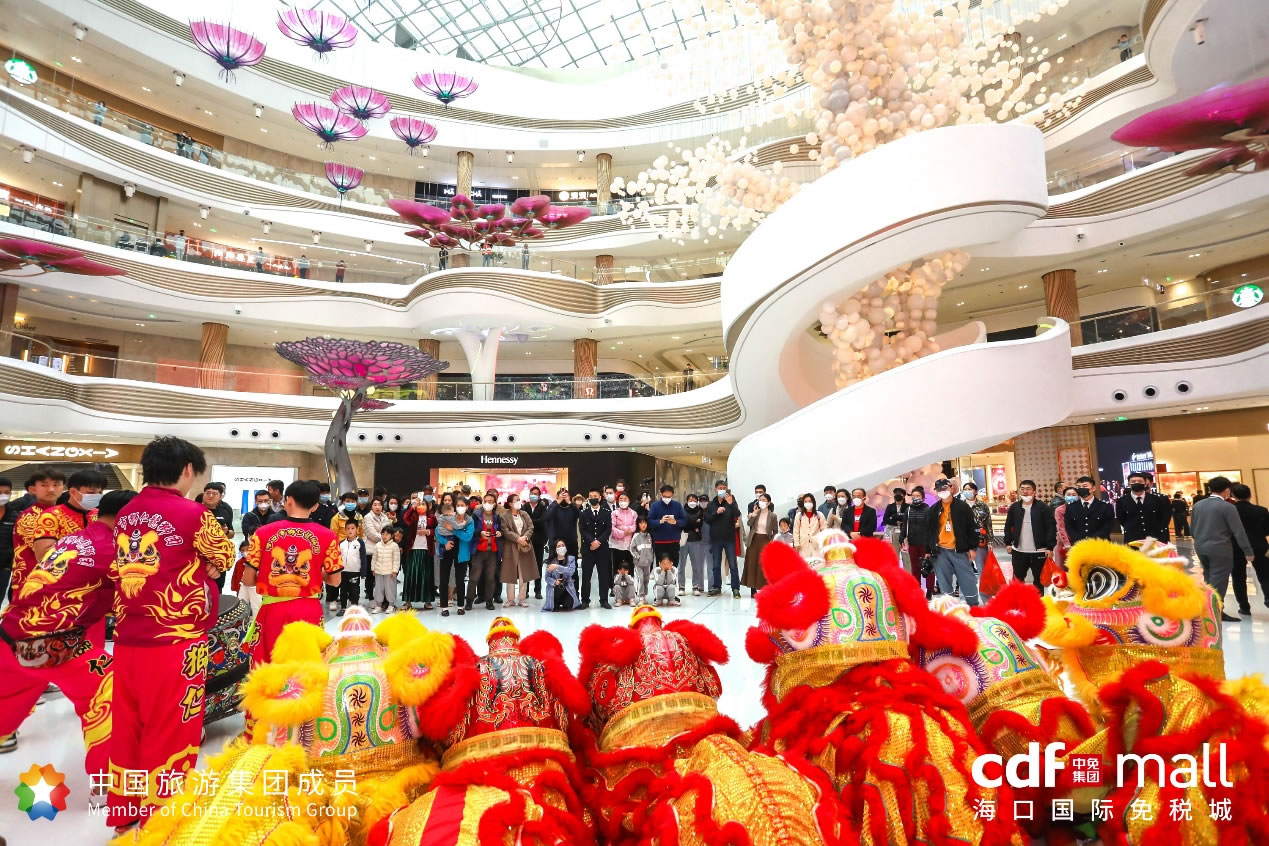 Sanya International Duty Free Shopping Complex rolled out customized marketing campaigns for the Year of the Rabbit. For example, CDFG members could participate in a lucky draw if they spent 20,230 yuan offline. These events created a festive atmosphere in the complex.
Haikou Meilan Airport Duty Free Shop, in collaboration with Haikou Meilan Airport, celebrated the Spring Festival with the event "Discovering Traditional Culture, Visiting Meilan Airport." Passengers departing from Haikou participated in activities like lion dance shows and dough figurine making to spread good wishes. The duty-free shop elevated the shopping experience with recent addition of luxury brands such as Burberry, Bottega Veneta, Cartier and Omega. The opening of Cartier's only full-category airport duty-free boutique in China at Haikou Meilan Airport Duty Free Shop has added to the unique experience for travelers in Hainan.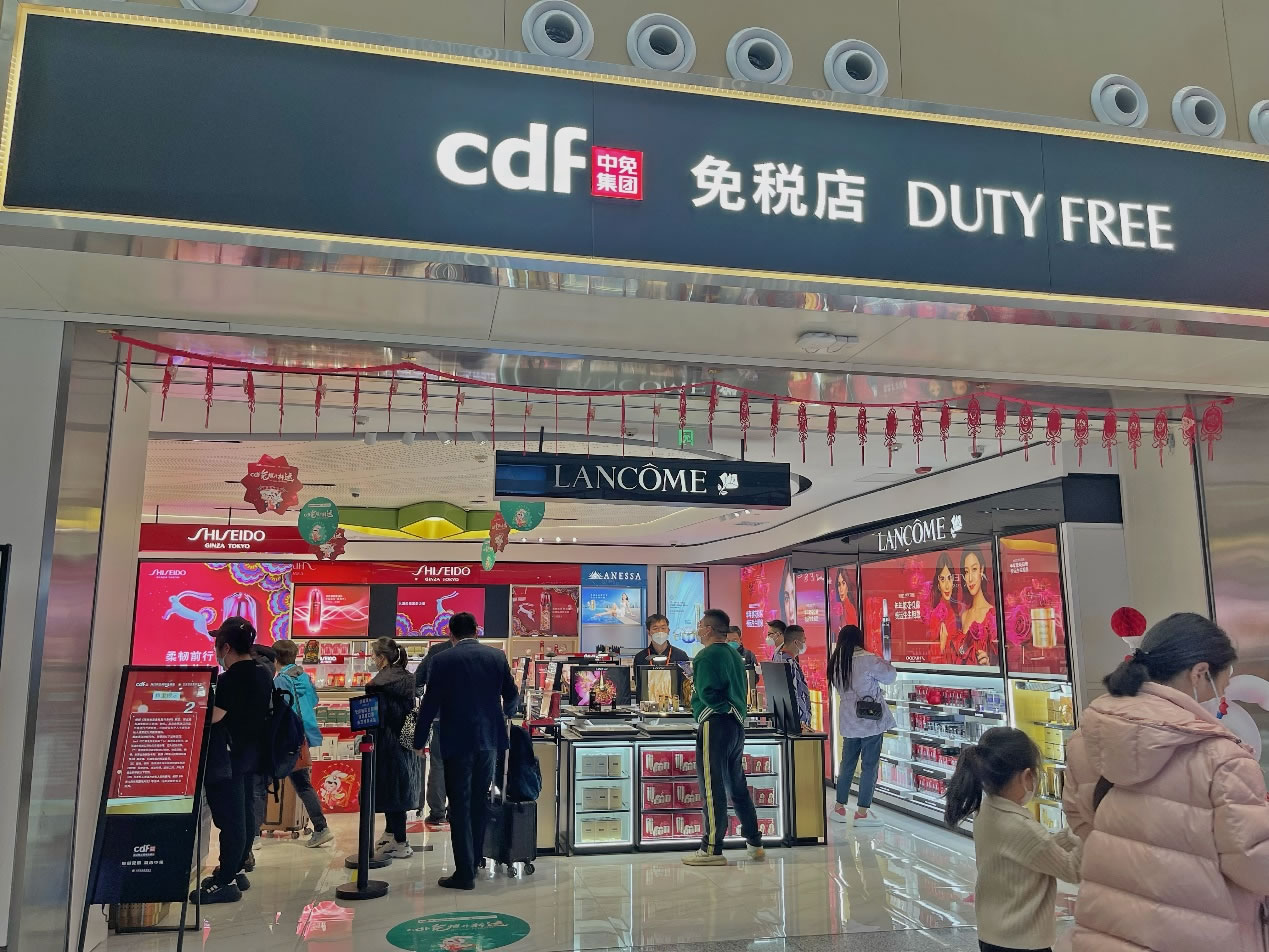 Haikou Duty Free Shop and Boao Duty Free Shop also rolled out various promotions to boost duty-free sales. Sanya Phoenix Airport Duty Free Shop's exclusive Spring Festival mascot, Jubilee Rabbit, delighted both locals and tourists, wishing them a wonderful new year.
Shops reopen with festive touch
As the first Spring Festival since China optimized its COVID-19 response, shopping excitement reached new heights. Over 70 traditional duty-free stores of CDFG resumed operations and offered promotions in the run-up to the Spring Festival holiday, in an attempt to boost consumption. Shoppers were treated to a refreshing experience with updated store decor and special Spring Festival events.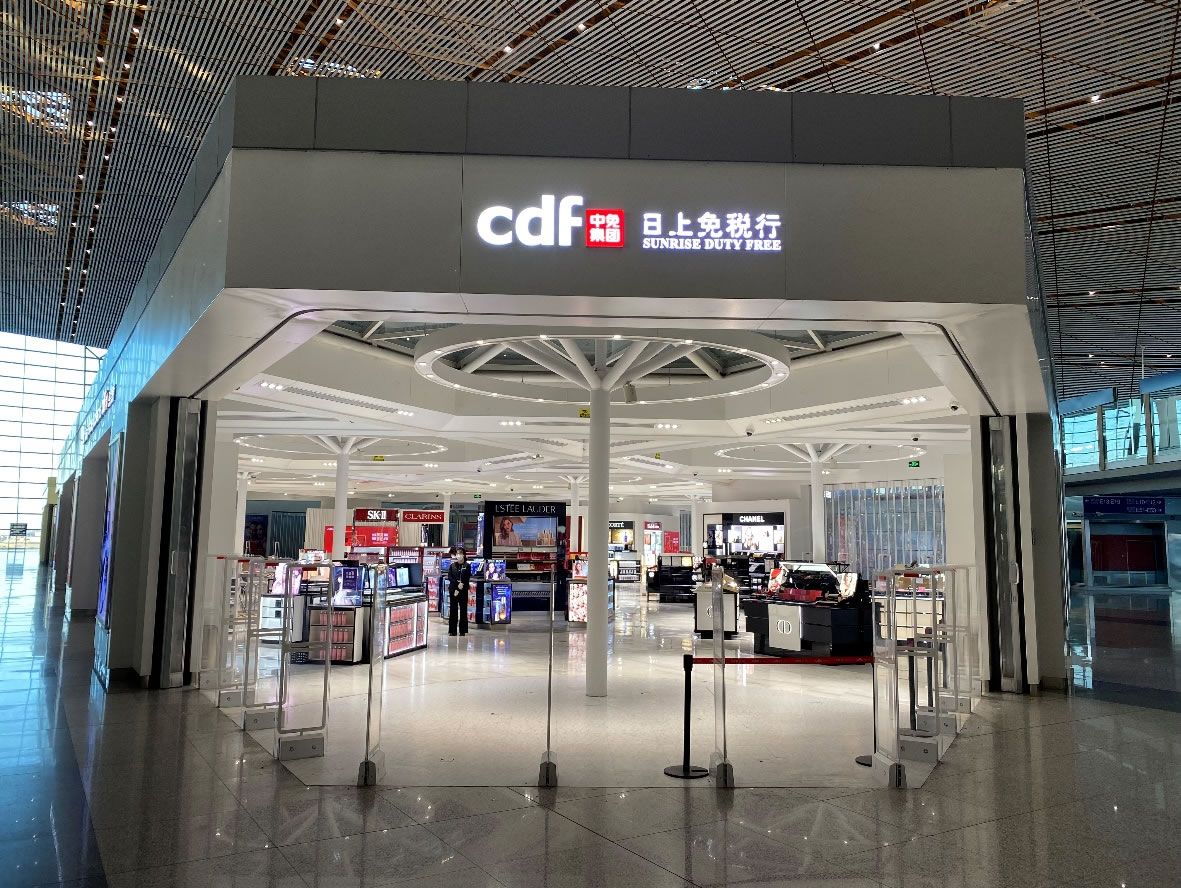 The Duty Free Shop at Beijing Capital Airport added Spring Festival-themed lightboxes and posters for a festive atmosphere. Limited-editions for Spring Festival, special discounts, and improved services created a memorable experience for consumers during the Spring Festival travel rush.
Shanghai Pudong Airport Duty Free Shop resumed operations with four departures and six arrivals shops open during the Spring Festival. Festive promotions and brand activities attracted customers and boosted sales, resulting in a 35% year-on-year increase in offline sales during the holiday.
Kunming Airport Duty Free Shop was decorated with lights and decorations to create a festive atmosphere. Spring Festival greetings were prominently displayed to enhancing the joyful ambiance.
Guangzhou Airport Duty Free Shop offered fragrance product discounts during the Spring Festival to meet consumer demand. Imported wines and specialty items were also available for a convenient shopping experience. The newly opened duty-free shop at Terminal 4 of the Hangzhou Xiaoshan International Airport, a cooperation between CDFG and the airport, celebrated its first Spring Festival with customer-focused sales activities.
In addition to marketing activities, CDFG follows a philosophy of "doing business in good faith and providing quality services." For example, the Shenyang Airport Duty Free Shop provides kits for travelers in need and assisted them with inquiries. Moreover, the Wuhan Airport Duty Free Shop was fully stocked and featured festive "Happy the Year of the Rabbit" decorations for a satisfying shopping experience.
CDFI shops capitalized on the Spring Festival holiday with marketing efforts. The CDFI Hong Kong Wan Chai headquarters celebrated the Year of the Rabbit with traditional Chinese peach blossom trees and a lion dance performance, showcasing Chinese cultural traditions.
Hong Kong cdf Beauty and Duty Zero by cdf, Macau International Airport Duty Free Shop, Macau Grand Lisboa Palace Shop, as well as duty-free shops in Phnom Penh, Angkor, and Sihanoukville in Cambodia, were decorated for the Spring Festival and displayed CDFG's brand ambassador, Dottie, at various sizes to draw attention. Cultural activities like lion dances and posting Spring Festival couplets received enthusiastic customer responses.
The Central Economic Work Conference emphasized prioritizing the recovery and growth of consumption. CDFG is fully committed to implementing these directives by focusing on key marketing opportunities, like the Spring Festival, to boost domestic demand through the duty-free market. CDFG is committed to improving product and service quality, while maximizing market potential to drive economic recovery.
CDFG, backed by its parent company China Tourism Group, aims to meet emerging consumption demands and boost prospects in the duty-free sector by following the concept of "doing business in good faith and providing quality services." The group aims to enhance tourism experiences by expanding the supply of premium products and services at tourist destinations. This creates a novel framework for constructing a modern cultural industry system and drives high-quality growth in tourism, fostering the sustained expansion of China's duty-free market.